TVR Trader
Welcome to the TVR Trader, the classified ads for the TVR Car Club of North America. Listings in the TVR Trader are free of charge to TVRCCNA members. For non-members, the cost is $10.00 for 1 year of online listing and publication in 4 quarterly issues of the TVR Times. Contact Chuck Linn by phone at: (248) 652-9099 or e-mail tvrtrader@tvrccna.org with your ad content, or if you know any of the cars or parts have been sold. Paypal payments can be sent to tvrtrader@tvrccna.org or you can write a cheque payable to TVRCCNA and mail it to TVR Trader, 1610 Rolling Oaks Rd., Rochester, MI 48306.
Cars for Sale | Parts for Sale | Wanted
---
Cars for Sale:
1996 TVR Chimaera
Posted:
4 July 2015
Serial #:
Price:
$20,500
Location:
Sarnia, Ontario (near Detroit)
Contact Info:
Murray
- (519) 336-1743
Description:
1996 tvr chimaera. 4.0L serpentine engine, BW t5 transmission. power steering, brakes. New hartz navy top. new interior Prussian blue, vinyl from factory supplier in uk. leather from bridge of weir in Scotland. navy carpets. needs nothing, regular driver. no frame repairs, no hits. lots of records from UK and here. walnut dash, sepia instruments. converted to lhd 3 yrs ago when imported. only non tvr part is mustang power rack. 20,500 USD.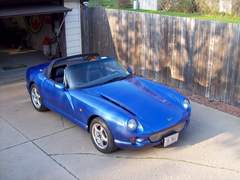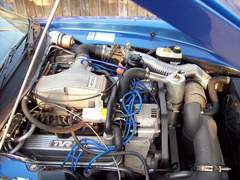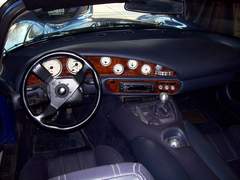 ---
1994 TVR Griffith
Posted:
27 April 2015
Serial #:
Price:
US$44,000
Location:
Toronto, Ontario, Canada
Contact Info:
Dave
- (416) 746-0778
Description: 1994 TVR Griffith
Title: Says 1994, Vin says it's a 1993. TVR NA had registered it as 1994 when imported new.
Made in Blackpool England.


Exterior:
Ferrari Rosso Red, Brown Canvas Covered Carbon-fiber Removable top with Brown Canvas folding back with clear vinyl window. Can be run with the back-up and centre out.
Fibreglass body on Tubular chassis
Never Winter driven
Interior:
Tan Leather, seats, Dash, Centre console and door panels
Brown Carpet
Alpine FM, MP3 Player
Power Windows, Power Mirrors, Power truck release, Power locks
Immobilizer anti-theft
2 keys with remotes
Specs:
1 of 7 LHD imported into Canada by the dealer. 1 of approx. 100 LHD in total Production
59000 KM
285 hp Rover V8 4.3 litre EFI
5 speed LR77 (Land Rover)
Tubular Chassis, Powder Coated
Independent suspension
Disc Brakes all round, 10.6" on front and 9.9" rear
Dunlop Direzza DZ101 Ultra Hi-Performance summer tires, (Aug12)
Front 205/50/15ZR Rear 225/50/16ZR
Performance:
Standing ¼ mile 13.3 seconds
0 to 100 kph 4.6 seconds
0 to 160 kph 11.3 seconds
Weight 1050 kg (2315 lbs.)
Check out how these performance numbers match up with even newer cars
Being a much loved, but driven car there is a few chips on the nose and the odd scratch. This car has never wanted for anything and no noise was not addressed and fixed immediately. Reasonable offers considered, ABSOLUTELY NO TEST PILOTS Please! This not a Kit Car!

Asking $44,000.00 US$. You can use as your haggling tools the following: New roof covering and window - $1600.00, Repair stone chips and repaint the nose - $3000.00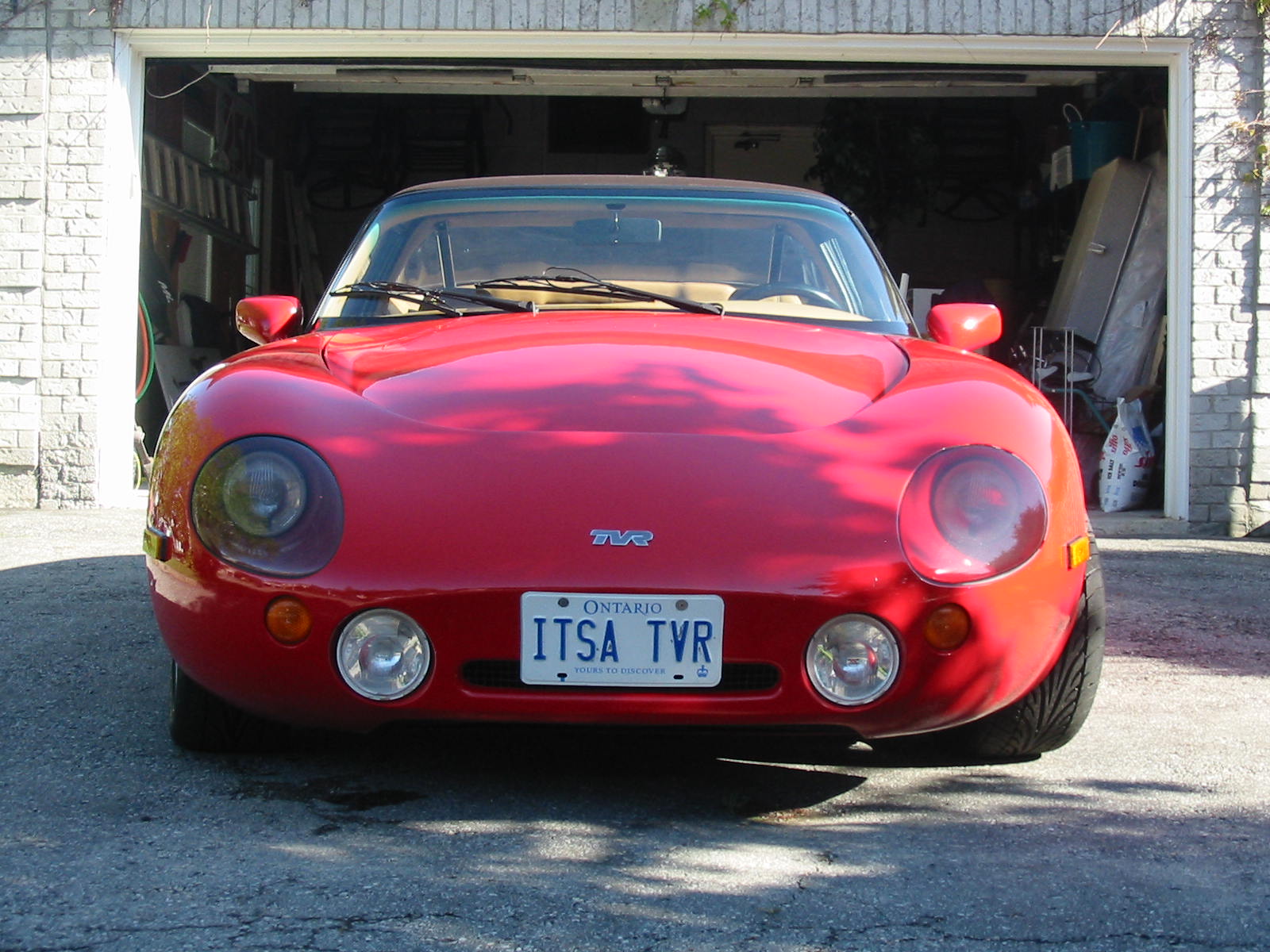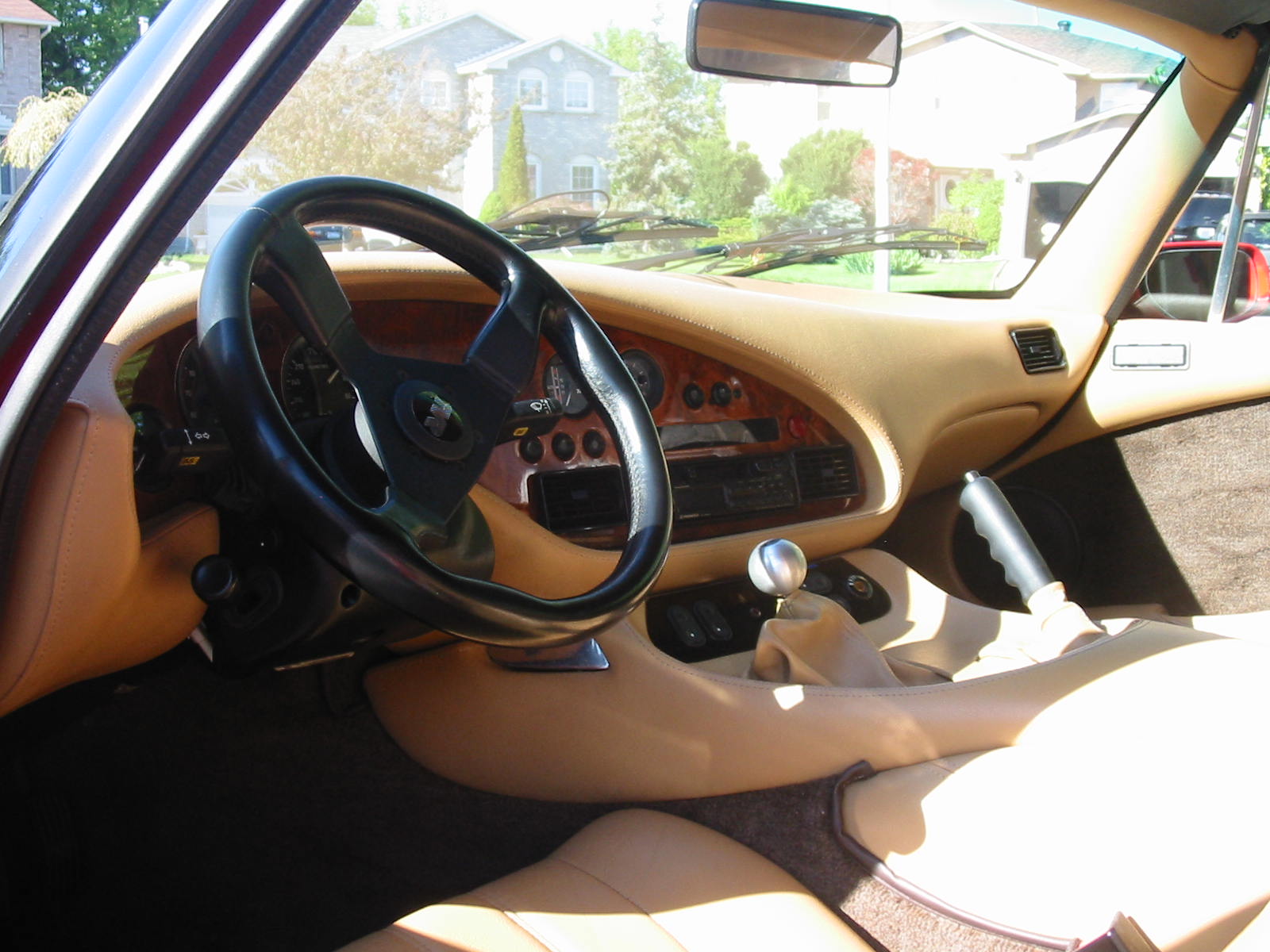 ---
1987 TVR S Convertible
Posted: 7 December 2014
Serial #: SA9DS28P8HB019323
Price: $18,000
Location: St. Louis, MO
Contact Info: Jason Gollon - (314) 780-5669
Description:
1987 TVR S Convertible
Full Restoration Classic British Sports Car
Model: S
Year: 1987
Type: Convertible
Color: Gray
Mileage: 37,506 (Original miles)
Engine: 2.8L V6
Transmission: Manual
Fuel Type: Gasoline
Trim: Convertible Roadster
Interior Color: Blue/Red Piping
This is a perfect example of one of the first TVR S series built. The S was conceived by Peter Wheeler as a car to attract people to the brand at a price competitive with contemporary roadsters. The styling echoes that of the previous 'M' and 'S' models making this a very early adoption of 'retro' styling.
The "S" is true to TVR's ethos of weighing less than 1000 kg, having more than enough power and a bespoke special feel to the car. It is the last of the raw TVRs with no power steering, stiff chassis, heavy controls, etc. It is quite rewarding to drive. This is a true driver's car.
It has a targa/convertible top, which means you can remove and stow the targa panels in the trunk and either lower or raise the convertible top depending on how much wind you prefer. The top was replaced in recent years and is in excellent condition.
This "S" has the original Ford Cologne 2.8L V6 engine with Bosch K-Jetronic injection. This engine is from the European Capri 2.8i, 160bhp in UK spec with no catalytic converter, mated to a Ford 5-speed gearbox and a Ford Sierra (Merkur XR4ti) differential, half shafts and brakes. The Cologne was fitted to many US Fords, so parts are easily found at your local auto parts store. Servicing can also be performed by a Ford dealer or a specialist or even DIY with the wealth of support available on the web and the many specialist clubs.
The TVR was restored a few years ago with a complete body off chassis strip/paint, body respray and engine overhaul. It is stock with the exception of an improved oversized aluminum radiator, coolant pipes and silicon hoses. It has Spax adjustable shocks, brand new Goodyear Eagle GT tires (205/60R15 91V) mounted on original OZ wheels, Wolfrace style. The stainless exhaust has a very distinctive rumble. Most enthusiasts describe the original 'S' exhaust note as the best sounding of all TVRs produced.
This car is absolutely fantastic to drive. It is surprising quick, pops and crackles on the overrun and turns heads wherever you go. Particularly since this "S" is RHD. Do not be put off by the RHD. It is quite enjoyable to drive, unique and almost guarantees a conversation with a stranger every time you go out. In September 2013, this "S" won First In Class at the 32nd Annual St. Louis All British Car & Cycle Show.
It was imported in 2012 from the United Kingdom under the 25 year import rule. Therefore, it is not required to comply with DOT and/or EPA requirements.This is a 27 year old car that is a weekend driver only. It has never seen rain or any other inclement weather. It has always been garaged and is properly stored during the winter months. I searched for quite a long time before finding this stunning example and blew my budget buying it. I believe it to be the best TVR S in existence. After seeing the prices of all TVRs increase, I only expect the market to get stronger.
I have paperwork (MOT certificates, V5 (UK Registration Certificate) receipts, etc.) dating back more than 12 years that will accompany the car. The original British plate will also be included. I have a like new copy of 'The TVR S series' by Steve Heath, often referred to as the TVR S bible and a copy of the Haynes manuals for the Ford Capri and Ford Sierra, both brand new. Before buying the car, I drove 800 miles to view it and was amazed. I strongly recommend coming to see the car in person. I guarantee you will not be disappointed!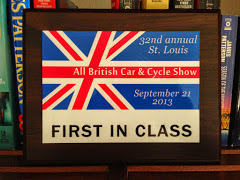 ---
1986 TVR 280i Series 2 and 1984 TVR 280i Series 1
Posted: 23 March 2014
Price: $4,000
Contact Info: Barry Rowe
Location: Central Illinois
Description: 2 TVR280i parts cars:

1986 280i series 2. Body rough with right side crazed. "Cream" color, tan interior, good engine, good 4 speed trans, good suspension, broken windshield. Mostly complete original interior needs work. Frame has some rust problems. Complete top. 5 good wheels with good tires. Clear title.


1984 Tasmin 280i. Good body but needs paint. Good frame and suspension. No engine, good 4 speed transmission mostly complete original interior. No top, no passenger side window, no windshield. No front spoiler nor rear facia. No title. 5 good wheels with good tires.
I want to sell them as a pair, but might be talked into selling them separately. I had meant to put them together in 1 car, but have too many projects.
---
1977 TVR 2500M
Posted: 12 October 2015
Serial #: 3668TM
Price: $22,000
Location: Plano, TX
Contact Info: John
Description: For sale — what must be one of the most original, lowest-mile TVR 2500Ms.

My 1977 2500M, #3668TM – the final production year and one of only 947 2500Ms made 1971-1977 (one of only 76 for 1977) — has less than 5,000 original miles. This is my fourth TVR over the years. Purchased from the original owner, it is extremely well-documented with original Bill of Sale, window sticker, and complete service history. An unmolested original — like a barn find, but better. Not a project car, not a restored car (though looks it) — it is a "preservation class" original in beautiful condition...amazing condition for its 38 years. A car is only original once. This is a rare find.

Almost everything on the car is original. No one has messed with it. It's "all there," just as it left the factory:
Paint and top are original and pristine
The factory Weathershields LTD, Birmingham, England sliding top is original
Five factory original T-slot wheels with good tires (need polishing)
Five difficult-to-find factory optional Wolfrace wheels (4 with good tires) also included. Beautifully polished, with new lug hardware and center caps. On car now.
Blaupunct radio (working) is an original option, noted on the window sticker
All original smog hardware intact
Original coilover shocks and springs still present
The few items that are not original include:
Carpeting in footwell floors and rear deck has been replaced
Pertronix electronic ignition replaced mechanical points in distributor
ANSA exhaust system installed by previous owner
Steel gas tank replaced with custom aluminum tank by previous owner
Tires – all are good with plenty of tread, but larger than stock size
Replacement maintenance items like brake lines, water hoses, etc.
Some wiring spade connectors have been replaced with non-original style spade connectors
The car had been gone over before I bought it, all documented. During my ownership, my mechanic – a specialist in British sports cars – did things like carb rebuild, brake servo, handbrake light switch, parking brake adjustment, brake fluid flush, engine oil & filter, Redline MTL in transmission, Pertronix electronic ignition (my one non-original upgrade), tuning, alignment, and tire balance.

Always garaged. Original owner stated the car had never been driven in the rain (take that or leave it). It hasn't during my ownership either (well, it got sprinkled on once on the way back from a show). This car receives lots of attention at shows or wherever it goes.

Many additional photos can be viewed at this link. Specific photos upon request for interested buyers.

As with any vehicle of this age, this one is sold as is with no warranty offered or implied.

This is a rare opportunity for a TVR enthusiast to acquire a unique, time warp, factory original classic or who wants a complete car to start with where nothing needs rebuilding and has little wear. Please contact me to discuss further.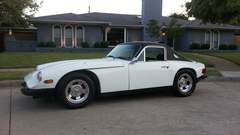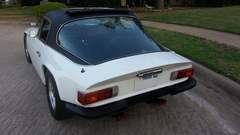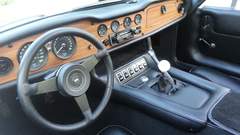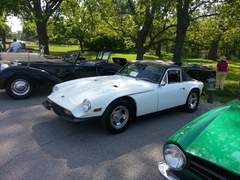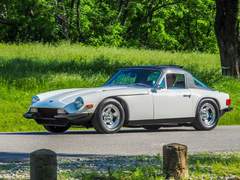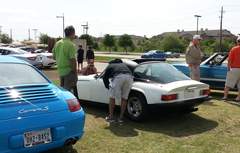 ---
TVR 2500 Vixen/M Hybrid
Posted: 26 October 2014
Serial #:
Price: $3,500
Location: California
Contact Info: Jody - (831) 254-1299
Description: Project car, but very solid base to start with. "Mostly there" and LOW miles.
---
1970 TVR Vixen
Posted: 23 November 2015
Serial #:
Price: $4,750
Location: Northwest Louisiana
Contact Info: George Carroll - (318) 617-2132
Description: 1970 TVR Vixen, good title, 46000 miles showing on speedometer, good body, hood, frame (some corrosion), five (5) original alloy wheels, all parts, no engine or transmission most other parts there. Asking $4750 OBO. Located in Northwest Louisiana, 180 miles east of Dallas.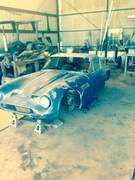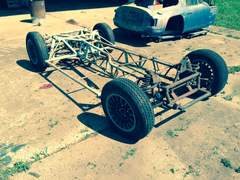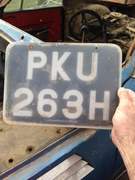 ---
1967 TVR Grantura 1800S
Posted: 5 October 2015
Serial #:
Price: $39,500
Location: Romania
Contact Info: Alex
Description: Very rare 1967 Grantura 1800 S, Mk IV LHD, Tartan red with Black Interior. Car is in Europe, in very good technical condition, rustfree chassis, super body and very a nice paint, new glass all around ( door windows and windshield), new chrome, overhauled brakes and suspension, overhauled carbs, perfect running MGB engine, OD gearbox, new bespoke wiring loom, new carpet, black vinyl interior with original TVR sport seats. More details and pictures are available upon request. Can arrange shipping to US from Rotterdam.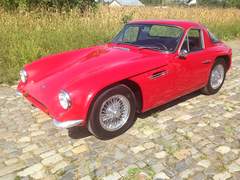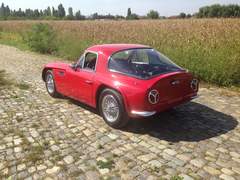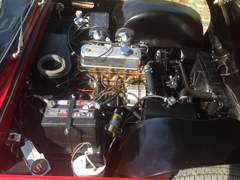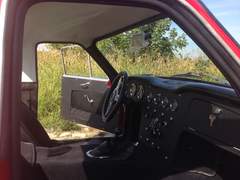 ---
1964 TVR Grantura Mk3
Posted: 5 October 2015
Serial #:
Price: $49,000
Location: Romania
Contact Info: Alex
Description: Very rare and hard to find, 1964 TVR Grantura Mk 3, LHD, Riviera Blue with Black Leather interior, in perfect restored condition. Former US car, VIN 9/xxx, currently imported in Europe ( FIVA originality card), has a rustfree chassis, 5 bearing MG 1.8l fastroad engine, 135 BHP, prepared by MG Motorsport in UK, X - flow head, double 45 webers, OD gearbox. AVO coil-overs, new chrome wire wheels, new tyres, new bespoke wiring loom, new alloy tank. More details and pictures are available upon request. Can arrange shipping to US from Rotterdam.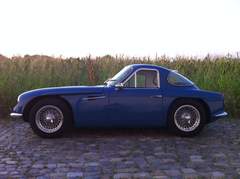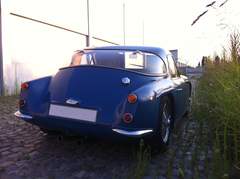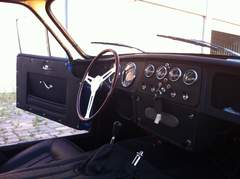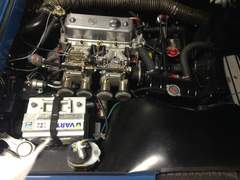 ---
Parts for Sale:
Assorted 280i Parts
Posted: 27 April 2015
Contact Info: Hayden Olenik
Location: Sterling, VA
Description: I purchased a 1985 TVR 280i Series 1 for parts and have plenty of extras I don't need. Like-new black interior (everything but seats and carpet...have seats but they're toast and need completely redone), doors, driver's side (LH) door glass, all body panels except hood & chin spoiler, suspension/brake parts, and more. Even have the original seats if someone needs frames to recover (seats were unfortunately left in the car and exposed to weather when the rest of the interior was stripped). Contact me if you're looking for something and see if I have it. Engine, trans, radiator, and chin spoiler are all gone.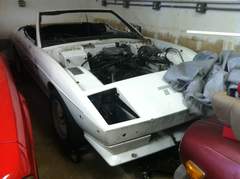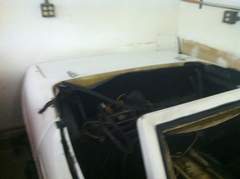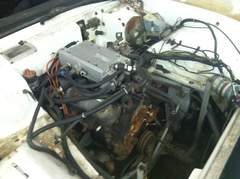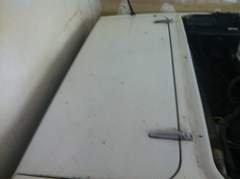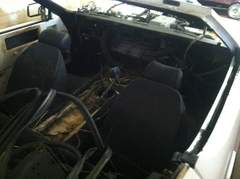 ---
Modine Radiator Upgrade for 280i
Posted: 27 April 2015
Price: $150
Contact Info: Hayden Olenik
Location: Sterling, VA
Description: I have a large Modine radiator that the previous owner of my 280i installed in the nose (my car originally had an upright radiator). I went back to the upright because I didn't have the overheating problem and wanted to re-install the charcoal canister that the previous owner removed, so this one is available for a 280i owner who is having overheating problems. Radiator comes with mounting brackets to hold it but I had to cut the (regular box steel) brace that ran the width of the nose between the brackets to remove it from the car. Ready for install in your 280i with very little work. Can send photos of the radiator installed on request.
---
Wanted:
3000S for Parts
Posted: 16 February 2015
Contact Info: Vince - Phone: (301) 407-9021
Description: TVR 3000S convertible - basket case and/or body parts wanted.
---
280i air dam, markers, radiator, and interior parts
Posted: 16 February 2015
Contact Info: Sean Howard
Description: Wanted: 1986 280i Series 2 Air dam and marker beacons for the air dam. Also seeking car mats (black), speedometer, factory radiator and a source for a seat refurbish. Gas tank also wanted./
---
Wolfrace Alloy Wheel for TVR Vixen S3
Posted: 6 August 2014
Contact Info: Tom - Phone: (970) 310-5615
Location: Fort Collins, Colorado
Description: Like to purchase a TVR Vixen S3 Wolfrace wheel in good condition for my 1971 Vixen.
---
Black 280i Floor Mats
Posted: 4 July 2014
Contact Info: Harris Sukenick - Phone: (215) 275-4623
Location: Nevada City, California
Description: Original owner of Tvr Tasmin 280i Coupe. Looking for new car mats. My car is original cherry red with black interior. Of course left hand drive USA auto. They sell them in England but for right hand drive cars. Any ideas?
---